Below are some testimonials from satisfied CE-Fitness Personal Training clients! These people were just like you. They were lost in a whirlwind of false information and fitness fallacies.
Then they joined the CE-Fitness Team and made dramatic changes not only to the way they look – but the way they feel about themselves inside and out. They became more confident, were able to wear clothes they never thought they'd fit into, and felt better than they had in years. Enjoy!
Here is a Video Testimonial from one of my most successful clients – Tim Ray. Tim looks fantastic. Hear what he has to say about CE-Fitness Personal Training!!!
Success Story Tim Ray

Success Story Bronwyn Yoder
And after a few more months with CE-Fitness…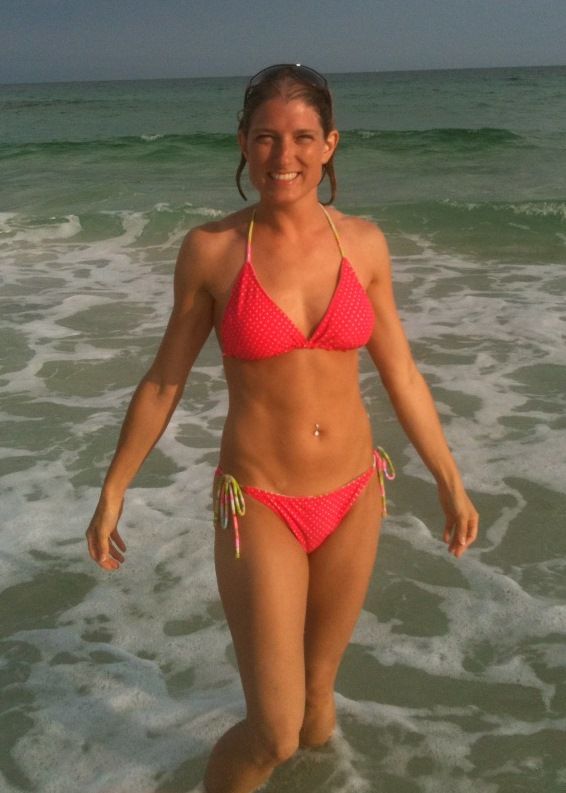 Success Story Steve House
Video Testimonial from my Client Steve House. Steve is a great guy and a great friend – hear what he has to say about CE-Fitness.
Success Story Charlie McClain
Video Testimonial from my Client Charles McClain! Charlie will be joining the Air Force and eventually plans on going into Tactical Air Control. With his work ethic and determination I have no doubt he will succeed! Check out his testimonial!
Success Story from my Client Dale!
Dale has lost 1 1/2 Inches off his waist in 6 weeks!
Success Story B.J. Reeves!
B.J. lost 22 pounds and gained lean muscle tissue.
"Jay's help has been great. I couldn't have made this transformation without his guidance. Every time I got stuck he offered a solution. I thank Jay for showing me that I don't have to eat rabbit food to get a fantastic physique. I'm still shocked at the transformation every time I look in the mirror!"
-B.J.
 Success Story Barbara!
"I can tell you one thing – when it comes to fat loss and toning up, Jay Scott and CE-Fitness will get it done for you. Not only will they get it done, they will do so in the least painful way possible. I still ate my favorite foods – I just learned how to eat them. The best thing about CE-Fitness and Jay is they tell you how to eat common, everyday foods – the ones already in your cabinet – and still lose weight like crazy. I never went to the store for "special foods". I just ate what I always ate in a smarter manner. I can't recommend the CE-Fitness system enough, because its not a "diet", its a way of life."
–Barbara – Keavy, KY

Success Story Sabra Webster!
Success Story Robert Goforth!
 Success Story Dr. John Stewart!
Success Story Jeremy Brown
Success Story Paula Parks
Success Story Bill Harless